Ever since I can remember, music has made MY world go round. Lately, staying up with the new latest and greatest bands has been a bit tough since school now is my number one. Also, the fact that I no longer work at Urban Outfitters makes it a little harder too because I would get most of my new music from the mixes they played, now I gotta do all of that on my own! Music is also the biggest thing I spend my money on. Whether its concert tickets or new vinyls, It's my biggest investment. So i'd like to share with you some of my most prized jams! Here are some songs I've been swooning over this summer!
Summer '11 playlist:
1. Twin Shadow- Castles in the Snow (anything Twin Shadow really)
2. Bon Iver- Holocene
3. Warpaint- Bees
4. Local Natives- Wide Eyes
5. Camera Obscura- Razzle Dazzle Rose
6. Fleet Foxes- Grown Ocean
7. The Smiths- There's a Light and it Never Goes Out (always be on my playlist)
8. Twin Sister- Phenomenons
9. Lyyke Li- Follow Rivers\
10. Washed Out- Feel It All Around
11. Best Coast- Our Deal
12. Blonde Redhead- Oslo
13. Beach House- Walk in the Park
14. Delorean- Stay Close
15. Joy Division- Ceremony
All these songs make me want to dance around uncontrollably! Enjoy!
Calling all Houstonians! The new BHLDN store, sister store of Anthropologie, is now open! Run over and drool over beautiful formal dresses! I took this picture on at the Grand Opening: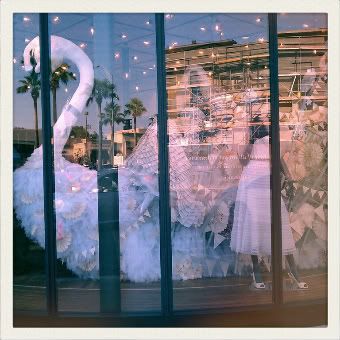 xoxo, Xiomy