Today I am going to blog about my good eatings this week because they were mighty good! First is Spaghetti Warehouse in Downtown Houston. I've heard about this place from so many people and not just about the food, I've also heard that this restaurant is one of the few restaurants that is haunted in Houston. The owner of the restaurant fell down the elevator shaft while it was being built, a horrible tragedy. Lots of customers since then have some odd things like a man sitting by himself at a table or seeing the ice machine being pushed on when no one was there, which is exactly what my mother saw while we were there. What I loved about Spaghetti Warehouse is how cheap it is yet the environment feels like a classy Italian restaurant. The upstairs has a set menu and it's 7.50 for entrees and that price includes bread, a salad and a drink but not gratuity. I picked the lasagna and it was delicious! They even put the cutest little Italian flag on top of it! There was also a trolley in the middle of the upstairs which had booths to sit in and eat. I loved it! Definitely one of the coolest restareunts I've been to!
Here are some pics. of Spaghetti Warehouse: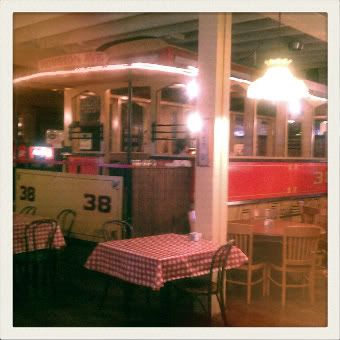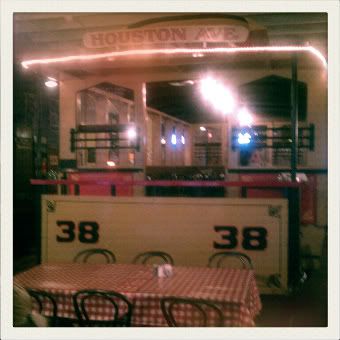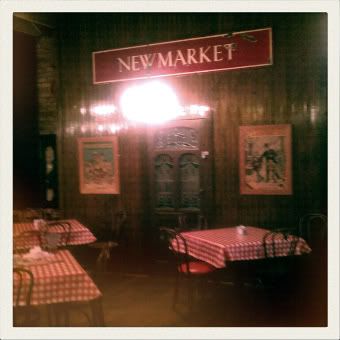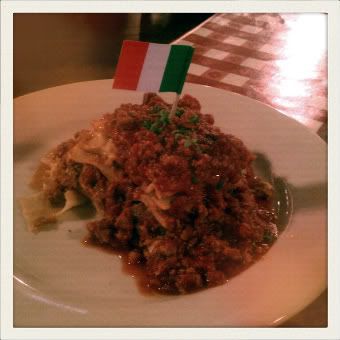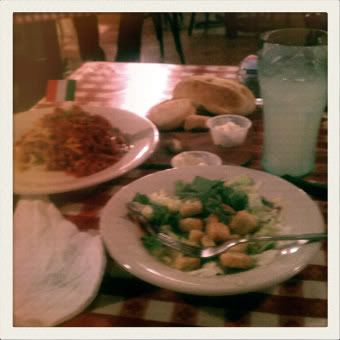 Next is a little place in Midtown Houston my good friend Marley took me to. It's called Coco's and boy do their crepes are AMAZING. Although, I did not get one, (instead I picked carrot cake my favorite) but I did taste my friends. She got a breakfast crepe that had eggs, sausage and cheese. The one bite I had was delicious and had me wanting more. They have fruit and other crepes like caramel apples crepes but you can also build your own and for only 5 bucks! We also had smoothies which were amazing and let me tell you I am the Smoothie Queen, I know every smoothie joint in Houston.
Here are some pics. of Coco's: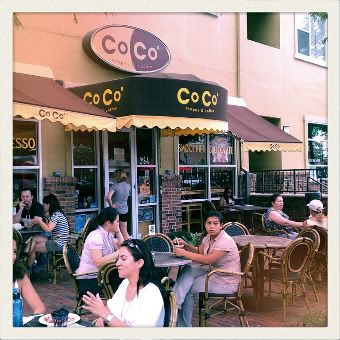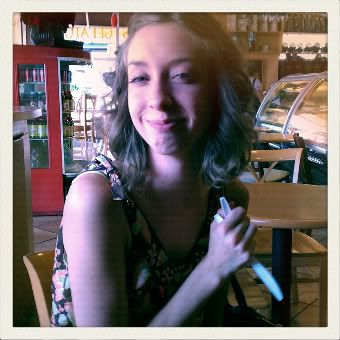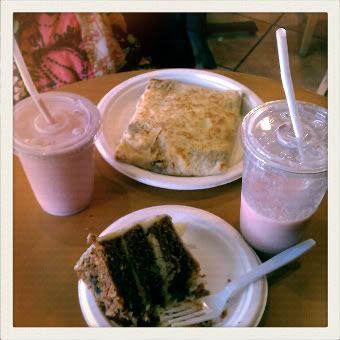 Lastly, last night me and the boy could not decide on a place to eat. I wanted meat and he wanted wings. He finally suggested going to the grocery store and buying steaks making them ourselves instead of going somewhere and paying twenty bucks for a tiny steak. We grabbed some potatoes and broccoli and steamed them with seasoning. Everything ended up so delicious. Probably the best meal I've had in a while. I was so proud of the hubby for making the steaks so well!
Hope everyone had a great weekend! Here's my outfit of the day: